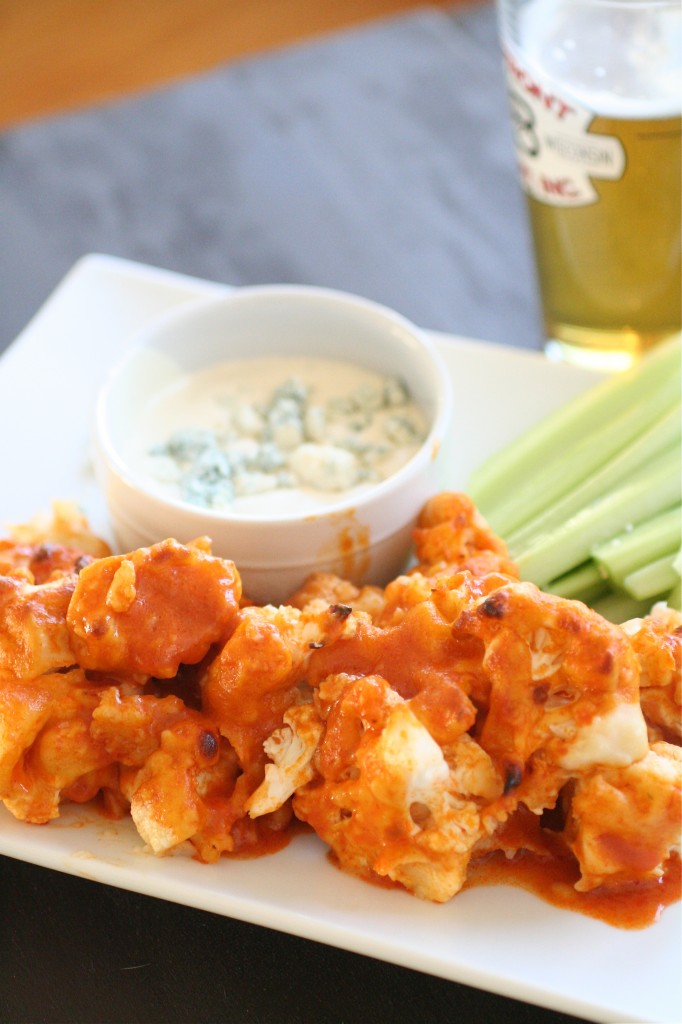 Photo from TheCurvyCarrot.com
In the pursuit of more vegetables, Scot and I tried this recipe for a vegetarian taste/texture replacement for chicken wings and/or boneless chicken wings with wing sauce and blue cheese.
And I have to say, it pleasantly surprised us. The result? We ate a whole head of cauliflower, and got our wing sauce/blue cheese fix. They were even crunchy!
http://www.thecurvycarrot.com/2012/08/18/buffalo-chicken-vegetarian-style/
I used whole grain spelt flour. Cooking might take a bit of a learning curve; use a baking dish as she suggests, and distribute the items so they are not "glumped" together but individual so each will get crispy. (I separated mine out on metal baking sheets, which got too hot too quickly, heavily browning the bottoms before the tip could get crispy. This necessitated some very close attention under the broiler only to finish up.)
This one's a keeper, we'll be making this one again! Thanks to Laurin at work for sharing this one with me.